For lovers of warm, sunny days, the Lubiana brand has created a collection of porcelain that will brighten up any table. Memories of summer are brought back by decorations inspired by flowery meadows, field flower bouquets and carefree moments. The delicate, yet very expressive decorations are reminiscent of blue skies and chirping birds.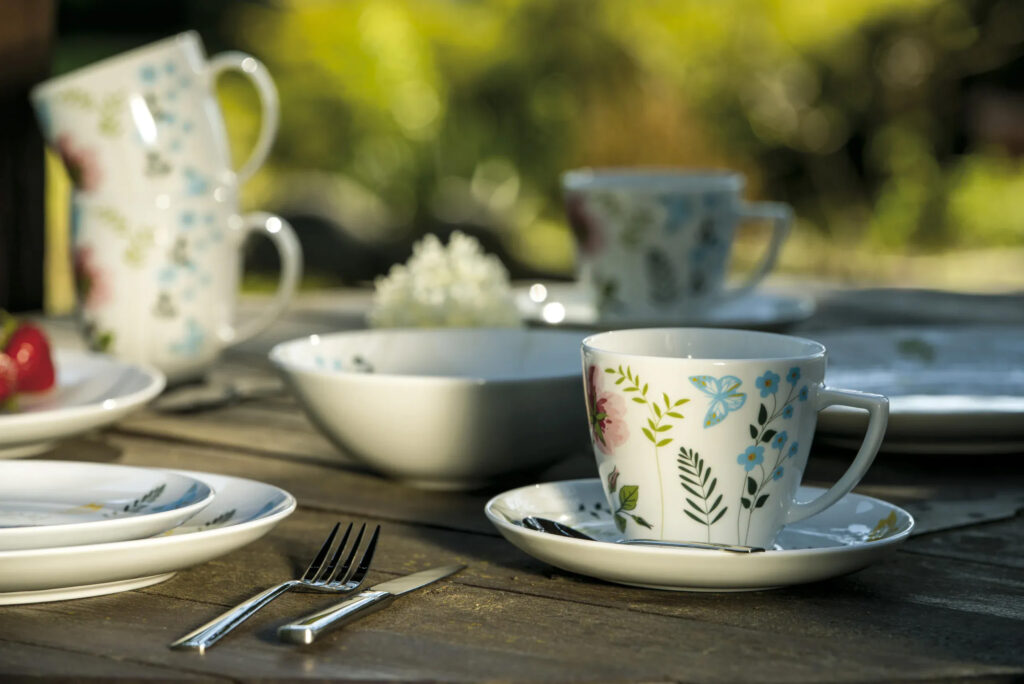 Tableware in patterns drawn from nature is elegant and timeless. It is usually associated with rich history, courtly parties or simply a delicious dinner at mum's or grandma's house. It brings back memories of playing on a meadow, the joy of a butterfly flying by and a field flower bouquet placed in a vase.
The Lubiana collection is a wonderful decoration of the table, where dishes are to be eaten without hurry, in the company of loved ones. Coffee drunk from an elegant cup tastes completely different, makes such a moment magical and allows you to relax much better than a cup of coffee bought in a hurry at the station on the way to work.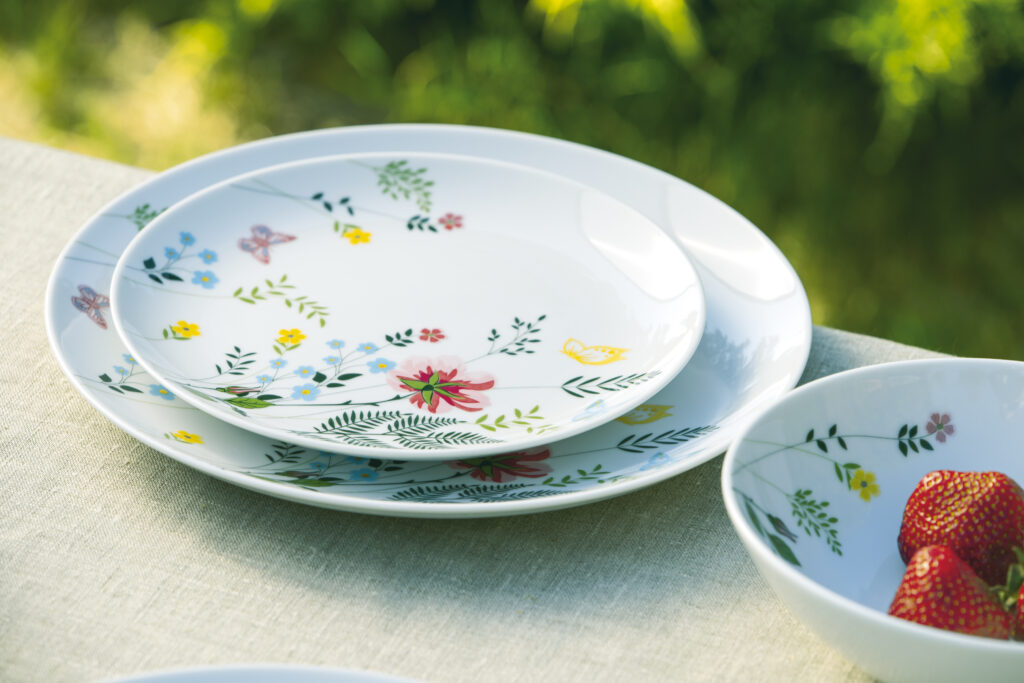 In what interiors will the Memories of Summer collection look its best?
Colourful, floral patterns are the perfect decoration for interiors decorated in the Provencal style. A sunny space, usually with bright furniture and white porcelain decorated with such motifs, will create a light, coherent whole. It is also a great choice for lovers of retro and rustic styles. Classic nature-inspired designs are a perfect match. A table featuring such beautiful dishes will not need any other decoration. Undoubtedly, it is tableware for all those with a romantic soul, who like to savour free moments and slowly taste what is on the plate.
It is worth mentioning that Memories of Summer is porcelain that will also look great on any table on a terrace or in a garden. It will fit in fantastically with natural surroundings, complementing them with subtle, yet numerous colours. Barbecue meetings with friends or family dinners will take on a colourful and cheerful character with these plates. Lubiana porcelain just begs to serve sorrel soup, delicious cold soup or Easter salad. Nevertheless, even year-round dishes will taste great when eaten from this tableware.